welcome to kritzelsseite.de
willkommen bei kritzelsseite.de
kritzelsseite.de
home service contact impressum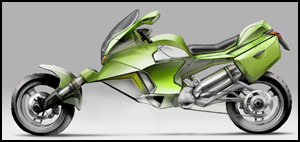 Copyright notice/ Urheberbenennung:
all content (text and images, same as layout) are, unless otherwise mentioned by law, considered copyrighted material and some of the material are registered designs (§ 1 No 1. GeschmMG (Germany) and 17 USC 104 (b) (2) (US).
The author does not grant visitors or guests or other or third parties any scope of use or download unless otherwise mentioned by law, whereas transfer of copyright ownership may occur on contract and by the conditions of the contract set up by the author and the customer interested in the particular piece of original work. Customers are welcome. Not all of the work on display is available in a higher resolution and can be sold for another purpose than limited by this website's presentation.
The author does not share responsibility for content of homepages that may link to this homepage with or without the knowledge of the author.
Alle Inhalte, welche unter das Urheberrecht fallen, sind urheberrechtlich geschützt. In Teilen besteht ein zusätzlicher Geschmacksmusterschutz (§ 1 No. 1. GeschmMG; 17 USC 104 (b) (2)).
Alle Rechte vorbehalten. Verkauf ausgestellter Werke auf Anfrage. Nicht alle ausgestellten Werke sind in einer höheren Auflösung verfügbar und können daher zu anderen Zwecken als solchen, welche der Präsentation auf dieser homepage dienen, nicht verkauft werden.
Der Urheber/Inhaber übernimmt keine Haftung für den Inhalt von Seiten, welche zu dieser homepage mit oder ohne dessen Wissen verlinkt sind.